This is the second study in draped form which used a Besty Ross American flag as a reference.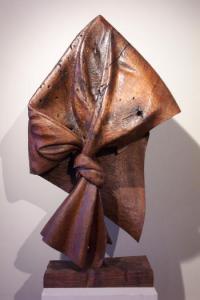 Draped and Knotted Walnut
The block from which this was cut was procured at a garage sale, having been cured for 35 years. So what are a few bug holes? What are a few carving slips and a few ship's auger over-bores? Louise says call it "Moth Eaten".....